The uniforms have changed and the anesthetics are much better, but a group of passionate volunteers are committed to keeping the story of Fremantle Hospital alive.
Ruth Letts began her nursing career at Fremantle Hospital in 1973 when training was in a hospital setting, and apart from a few years working elsewhere after graduating, she has spent her entire career there, stepping up to the role of executive director of nursing.
She retired in 2016, but her dedication to the institution remained and she devoted her energy to establishing the Fremantle Hospital Museum inside the building housing the former hyperbaric chambers.
"I think it's important because it's a beautiful and rich story," she said.
The museum is full of artifacts and documents that have been donated or found in hidden corners of the hospital.
"I always knew it (the historical material) was there. It was in the technical rooms and the dungeons, not in the best storage facilities," Ms. Letts said.
"I knew where a lot of things were.
"That's what we do on Wednesdays. We all sit around the table and go through the boxes over and over again to make sure what we have tells a story."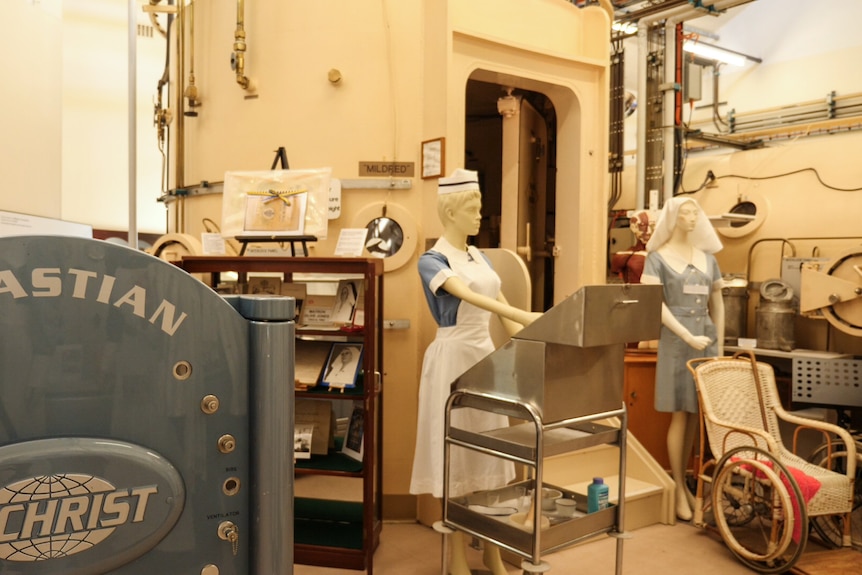 Among the collection is a plethora of exhibits showing how modern healthcare has changed.
The museum contains horsehair used to sew wounds and glass tubes used before the advent of plastic, as well as trays of surgical instruments.
"I don't know for horrified, but some of them make you squirm a bit because you just think, 'Wow that would have been horrible for the patient,' keeping in mind that the anesthetics weren't also not as fancy as they are today, "she said.
".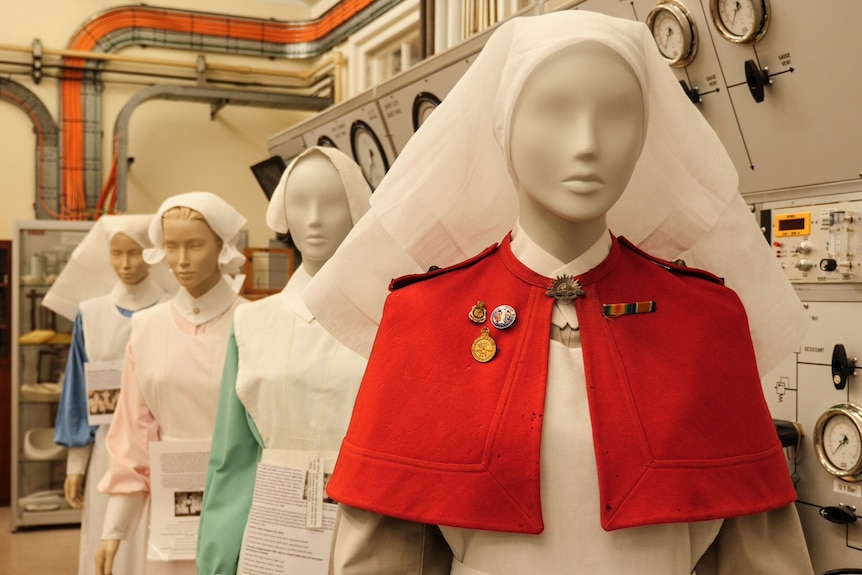 While the historic nurses' uniforms and steel instruments are eye-catching, for Ms. Letts, written records and ancient photographs are the most absorbing as they tell how people lived and worked since the hospital was founded in 1897.
The hospital board minutes were handwritten by the hospital secretary and the museum holds the original copies, which they strive to make accessible.
"A group of us worked on this for about five years and just put together everything that was kept at Fremantle hospital and tried to display it, record it, digitize it, tell the story. stories and get people to share them, so people can share their own stories, "Ms. Letts said.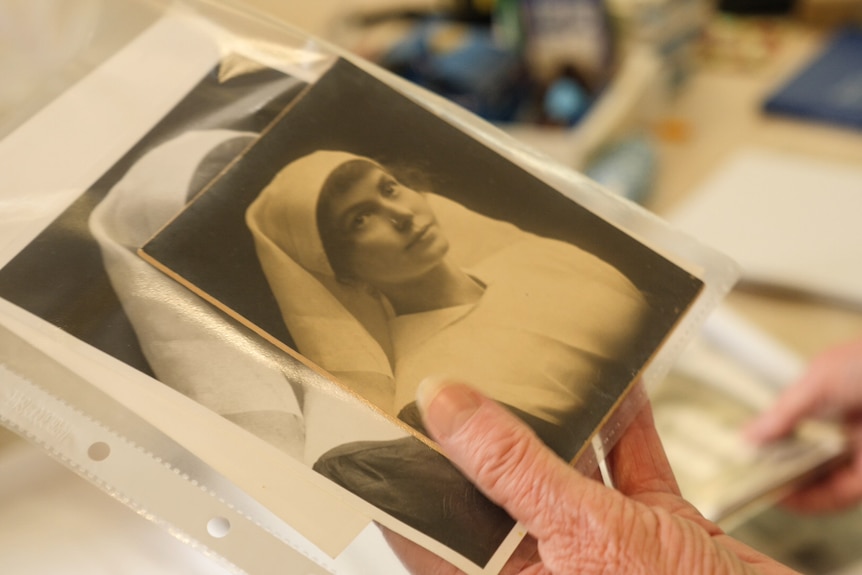 Not only can Ms. Lett search for information on almost every nurse or doctor who has worked in the hospital, but she can also see how they handled pandemics in their day.
"The minutes of the board tell you the story of diphtheria, typhoid, scarlet fever, erysipelas, measles epidemics, Spanish flu – it's all there," she said. declared.
"Now we're still talking about the same principles, aren't we?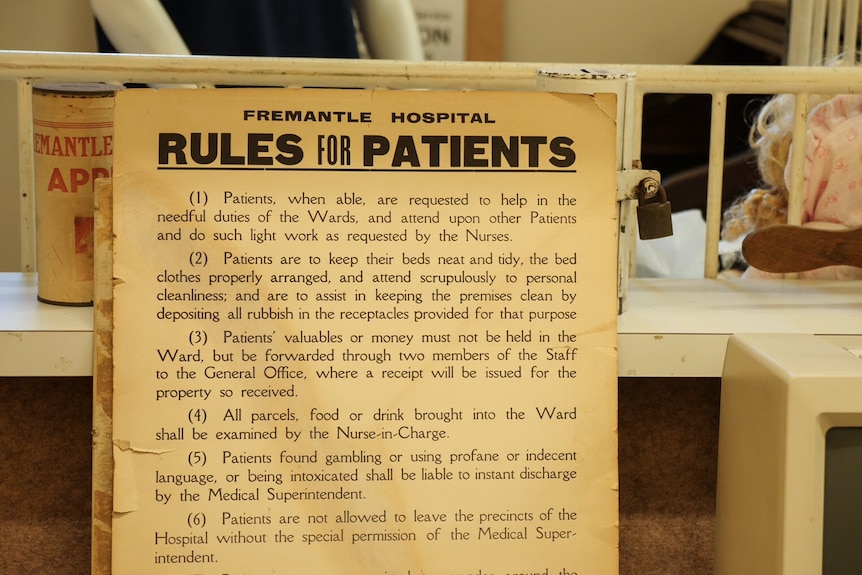 In the spotlight at the center of the museum is a set of mannequins, all dressed in vintage nursing uniforms with long skirts, high folded starched caps and white aprons.
Ms. Letts paid particular attention to preserving the uniforms before retiring.
"I had all the old uniforms sent in for specialized cleaning, so, you know, they weren't going to come here in disrepair," she said.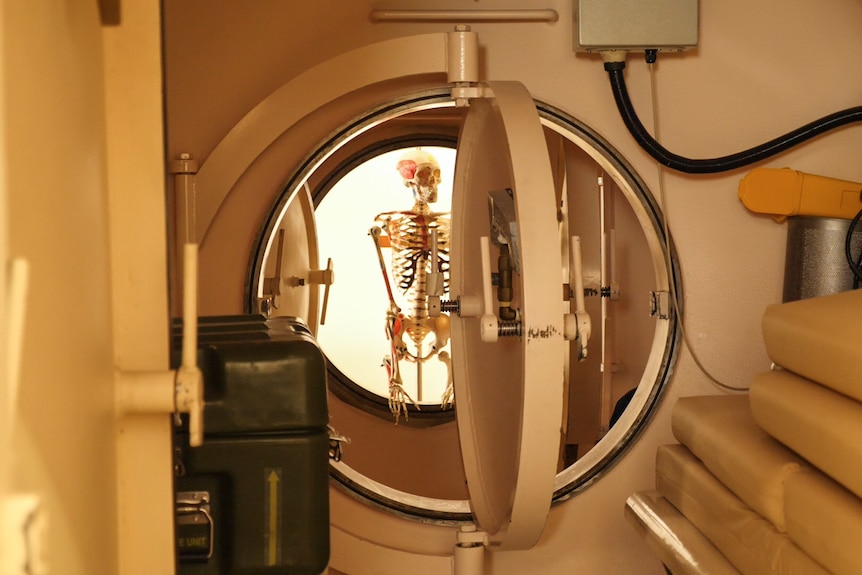 She also spent months researching the stories of the women who wore them.
"I think I know some of these girls here, because I've worked with them so much," she said.
The museum is open to the public once a week and is a popular location for staff meetings.
"We have groups of former interns who come for tours," Ms. Letts said.
"It's usually a very loud business because it's so excited.
"They can look at their own training record and have a little chuckle, and they look at the pictures.
"They love it."
Source link